We cannot deny the fact that online shopping already changed the way how people choose items for themselves and most of them find it better to use compared to real shopping. Once you shop online, you will able to get great deals because there is a vast of options to choose when it comes to personal items like fashion, gadgets, electronic devices and appliances and etc. in the World Wide Web and this increase the competition among several retailers. Another feature of online shopping is that you can click other website if you do not like the price and quality of the retailer you have chosen. Moreover, if you already found the perfect item that you would like to purchase at best price, you can immediately add it on your cart, get your credit card and get it. However, you should notice that there is a shipping price involved in online shopping compared to the real shopping. Aside from that scenario, the retailer that you were shopping is also not located in your own country so you will be forced to pay excessive high international shipping charges just to get that item. This is the reason why for some, online shopping is not a great bargain option.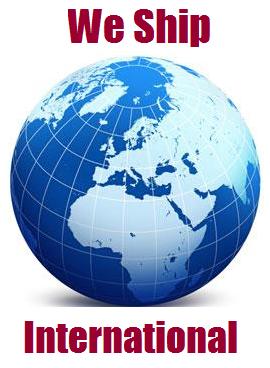 Equivalent cost of International shipping International shipping costs more because the place where you will send the item is farther than local places. This is the main reason behind the importance of looking on the shipping charge before you pay.
Inflated rates and charges Most retailers of online items charge inflated rate because they know that you will expect to pay more for international shipping compared to shopping at your nearest malls and shopping centers. In order for you to avoid these additional charges, you must research the shipping cost first before paying. If you notice that they have higher international shipping cost, then it would be good if you will consider looking for another best deal with another retailer.
Not all online sellers offer international shipping Online shipping in countries like Australia, USA, Canada and UK are definitely composed of several buyers. If you will shop online, you may find it hard to ship the item that you want since they are limited to only smaller scope of destinations. As a sender of your package, you should check first if they have wider scope of international shipping before making a contract and agreement with them to avoid delays and suspension of your package.